Welcome to Barry Silber.com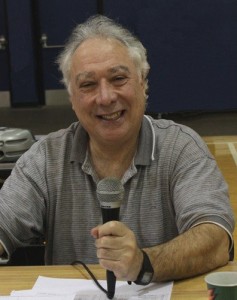 Let's face it; we all have to work and live! And while both can be stressful, boring, and sometimes different than we expected, almost any situation or workplace can be fun if you develop your humorous attitude. Learn how to choose this attitude, be happier and more productive, and get the most out of your job and your life! 
For over 30 years, I've been a pubic speaker and lecturer giving lively, engaging, and often humorous presentations to audiences sized from small classrooms to convention center capacity. Whether speaking to educators, students, civic leaders, law enforcement, social workers, or at community or family gatherings, no group is too small or large for me to accommodate. So check out my site, review my background and most popular presentation topics, and then contact me to enlighten, entertain, and energize your group!